Alameda, CA February 10, 2023 – The West Alameda Business Association is proud to announce the launch of its new electronic community bulletin boards, powered by Digifli, a local provider of new media digital bulletin boards. These state-of-the-art boards offer a wealth of information to local residents, businesses, and visitors, including news, events, promotions, and more.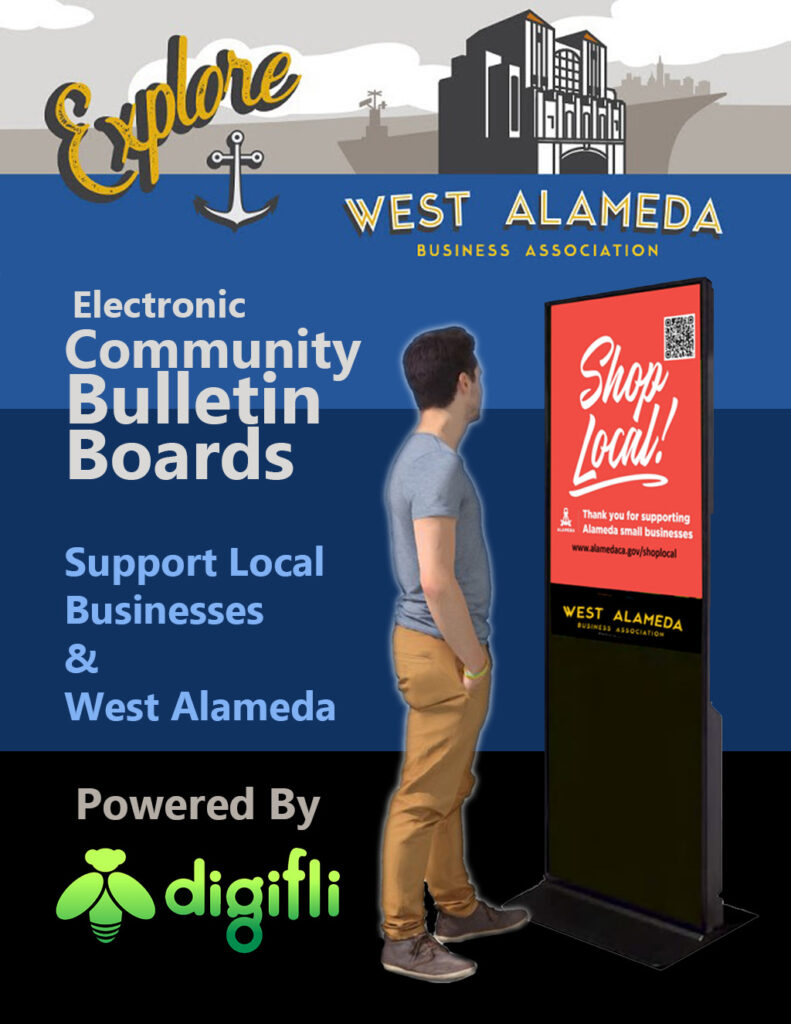 The new bulletin boards will feature high-resolution displays and a user-friendly interface that makes it easy for members of the community to stay informed and engaged. The boards will be strategically located within local independent businesses in high-traffic areas throughout the neighborhood, making it convenient for people to access the information they need.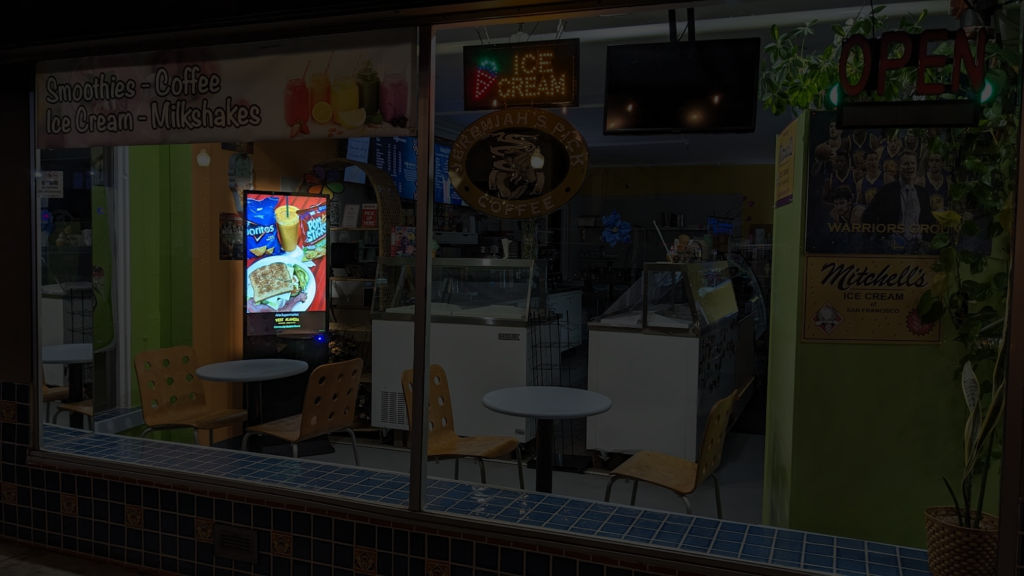 "We are thrilled to bring this new technology to our community," said Linda Asbury, Executive Director of the West Alameda Business Association. "We believe that these bulletin boards will help to foster greater communication, collaboration, and engagement among our local residents and businesses, which will ultimately benefit everyone in our community."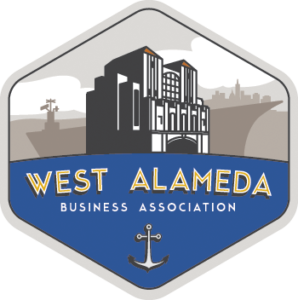 Digifli is known for its revolutionary re-invention of digital bulletin board technology managed with a simple app and has provided hundreds of East Bay organizations with digital kiosks. The West Alameda Business Association is confident that the new electronic bulletin boards powered by Digifli will make a positive impact in the community.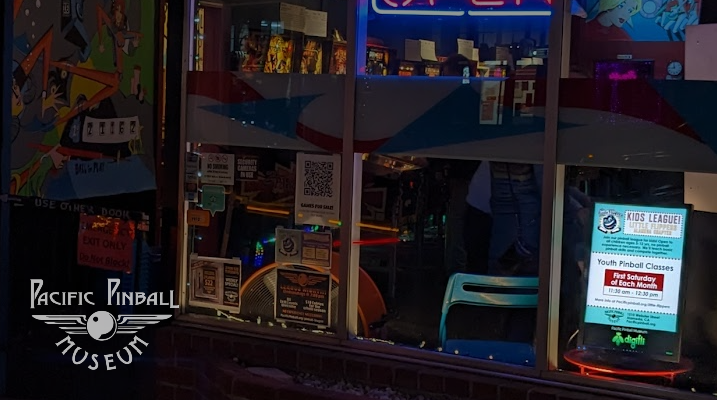 For more information about the West Alameda Business Association and its new electronic community bulletin boards, please contact Linda Asbury, or visit the website at https://westalamedabusiness.com/.
About West Alameda Business Association
The West Alameda Business Association is a non-profit organization that represents the interests of businesses in the West Alameda neighborhood. The Association's mission is to support and promote local businesses, enhance the community's quality of life, and improve the economic viability of the neighborhood.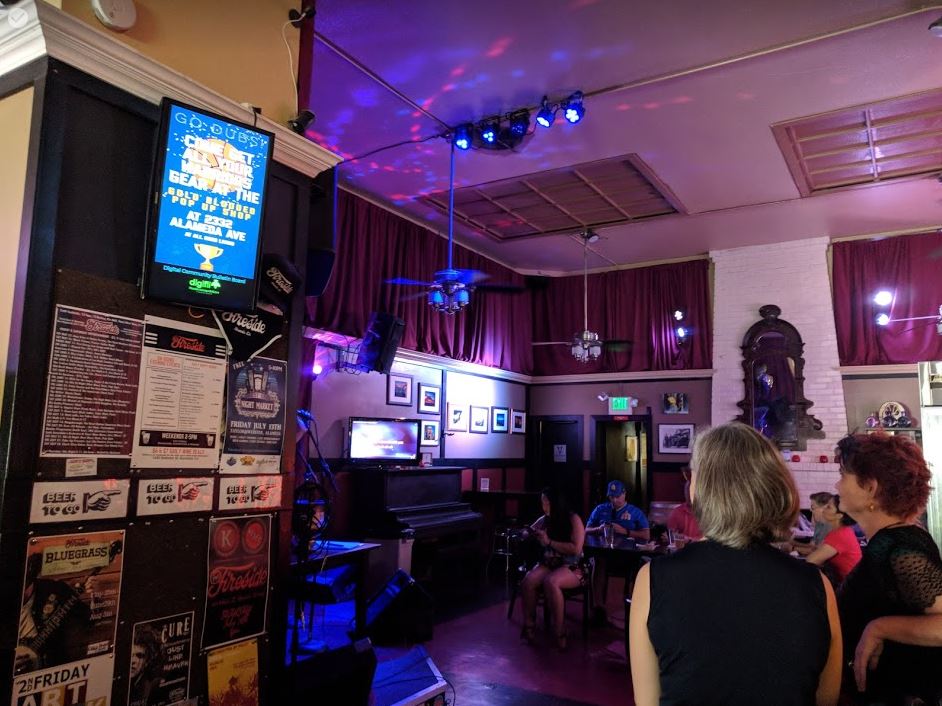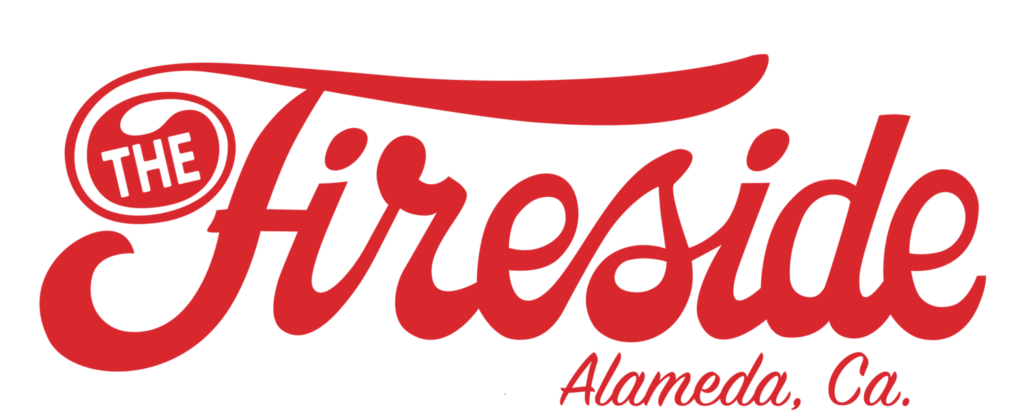 About Digifli
Digifli is an Alameda based start-up that helps businesses to effectively communicate with their audiences. Digifli is committed to building stronger communities by providing them with the tools they need to effectively engage. We provide free exposure for local charities and select non-profits. Digifli is committed to a sustainable future and sources 90% of our hardware from e-waste processors.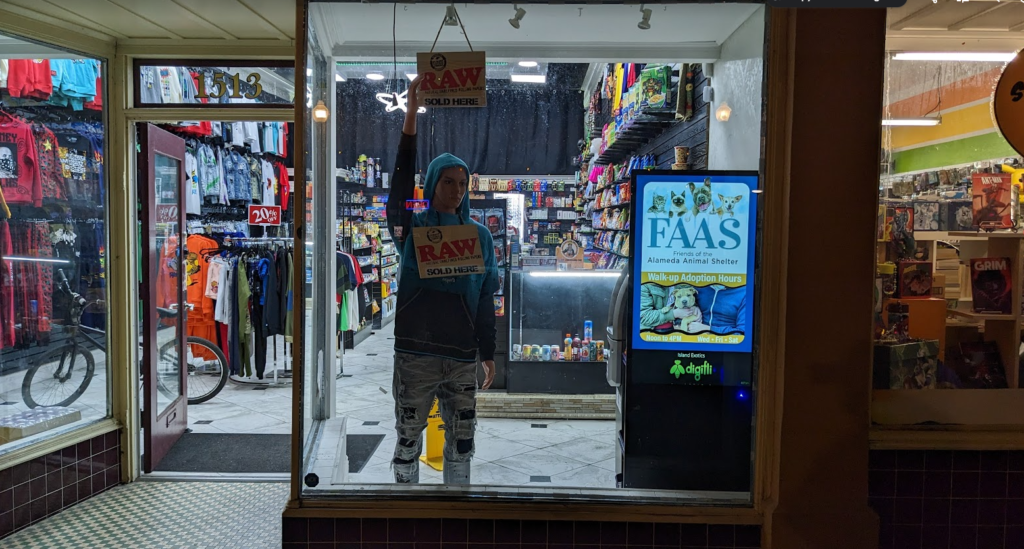 The Program was announced to members on January 13 through the association newsletter:
We are excited to announce a new program for 2023 that provides free digital kiosks to all qualified WABA members. These electronic bulletin boards show upcoming events, information on local non-profits, fundraisers, and ads for locally owned independent businesses. Each kiosk also acts as a digital sign for your business. You control all the content that appears on your screen. You can add and remove slides instantly through the website. It's perfect for showing your upcoming sales, events, specials and featuring products. We have partnered with Digifli to provide the hardware and install the units. They will be stopping by to answer any questions and schedule your installation. The program is completely free, and you can end participation at any time. Your business will get free ad impressions every month just for keeping the kiosk on, there are also upgrade packages that allow you to purchase more impressions on the network.
Digifli works with Associations all over the state. Contact us about bringing it to your neighborhood.