Digifli is a network of Digital Bulletin Boards in Oakland and Alameda. Digifli screens are located in local small businesses in busy shopping districts like Park St, Webster St. Piedmont Ave, Laurel District, and Jack London.
Digifli is only for local independent businesses, we don't allow national corporate chains to advertise. We are happy to promote local events, concerts, art shows, street fairs, and sales at local independent businesses and restaurants.!
We offer several packages to fit any budget. No contracts. Discounts for monthly subscriptions.
It's easy to launch an ad. Just upload your artwork and choose your locations: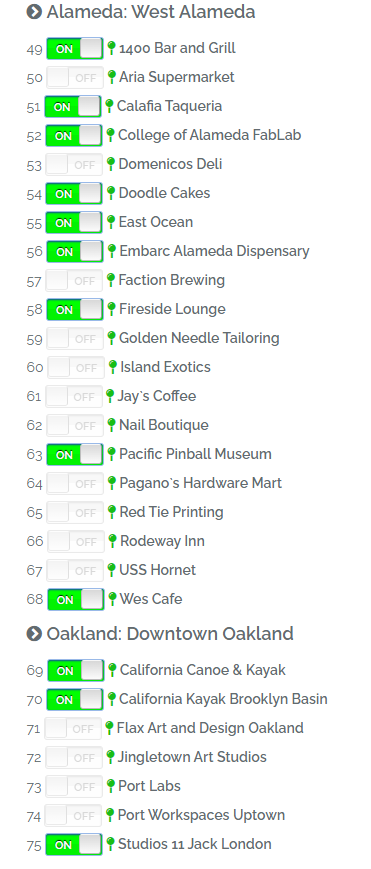 Digifli shows fliers on the screen instead of taped in a window. That means you can get your flyer out in front of thousands of people in the next 10 minutes. Click the image below for the interactive ad cost calculator.

See this 4 minute tutorial on how to post a Digifli ad.
Cost-effective and highly targeted.
Combine Digifli with your social media and print media for maximum exposure with a highly effective local marketing strategy.
Download our PDF slide deck that gives an overview of how advertising works on Digifli.
Where social meets the street.
Digifli combines the ease and economy of social media with on-site advertising.