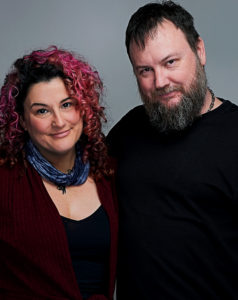 Digifli is a grassroots company from two local artists that fell in love with the bay area.
Digifli [Di-jeh-fly] was created and programmed by Wesley E. Warren.  He and his wife and partner Jessica, a graphic designer, work together on getting Digiflis out into the community.  
 Digifli is a digital kiosk to support community events, fundraisers, local businesses and local artists. 
Now we have over 90 digital kiosks in the east bay area and it is still growing.
We were going door to door with printed fliers to promote events at our art gallery, Studio 23, when the idea started to formulate for Wes.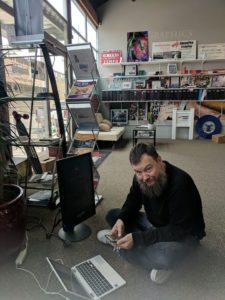 The Digifli system was in beta for about a year over 2017-2018.  We worked with feedback provided by kiosk owners, advertisers and friends to improve the service and continue to make it more user friendly.
Digifli sells advertising, but puts community first.  You won't ever see corporate chain advertising on Digifli.  The kind of advertisers we have are local, like The US Hornet, Rhythmix Cultural Works and things like the city's Restaurant Week.  The more kiosks that are out in the bay area, the better it is for our advertisers.
It is kind of flipping advertising on it's head, making it work for the underdog, mom and pop shops and the entire community really.  It is advertising that everyone can feel good about. -Jessica
We offer free or highly discounted advertising to select local nonprofits, fundraisers & businesses showing local artists.