What is Digifli?
Digifli is a network of electronic bulletin boards that display local promotions, events and community information.  Digifli screens are installed in over 35 popular locations around Alameda. We also now have units in Oakland and Berkeley.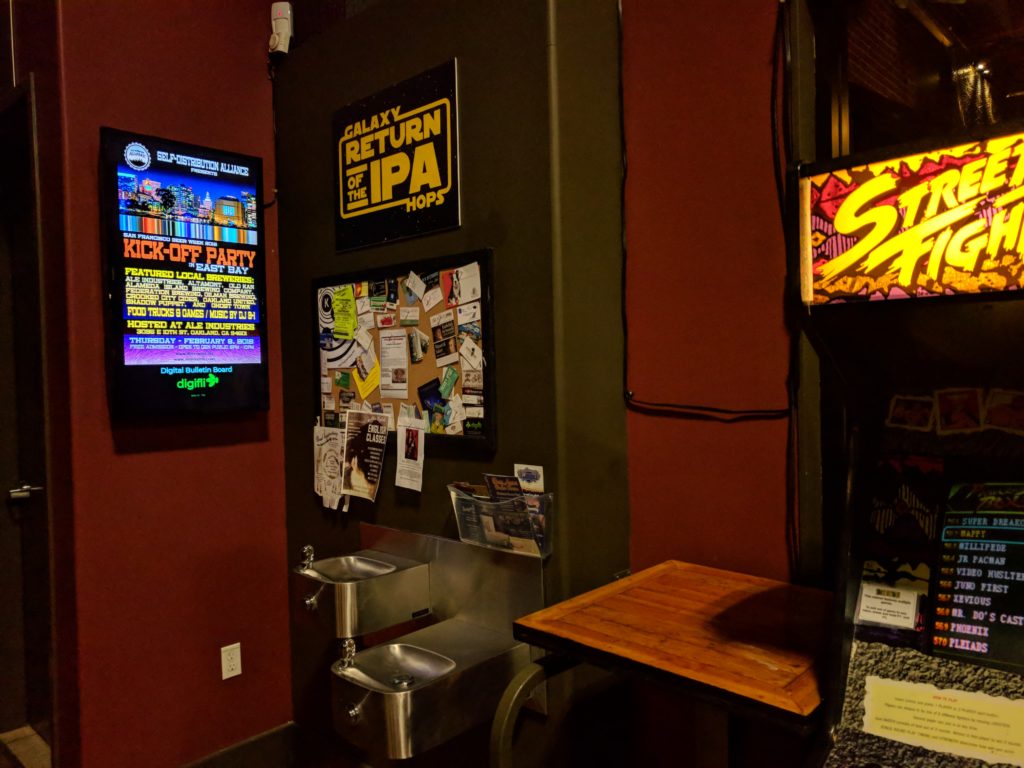 Use Digifli to instantly distribute your flyers electronically. It's a super cost-effective and environmentally friendly way to get the word out. Thousands of people see Digifli screens every week. Get the word out for your next promotion.
Digifli is designed to support the community. We only show local businesses (no national brands or big corporate chains) and community events.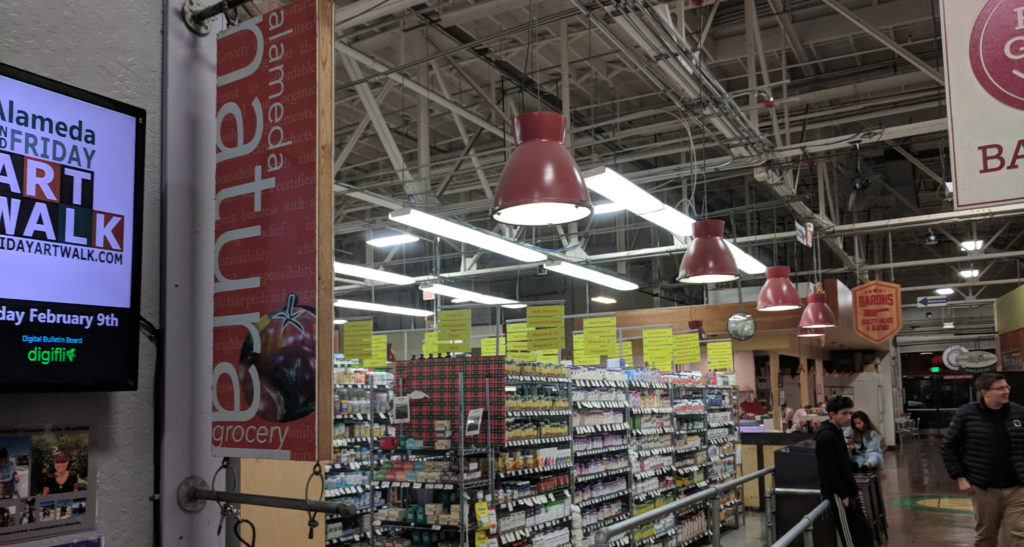 Cost-effective and highly targeted.
From where you are right now, you can upload your poster or flyer, and get it posted in 25 locations all over Alameda for about $25 a week. Your campaign will be shown over 2,000 times per day! You pick the locations and can change them in real time.
Combine Digifli with your social media and print media for maximum exposure with a super effective local marketing strategy.
The City of Alameda received a lot of positive feedback about the Digifly ads we placed.  It was a small investment with great results!
Lois RP Butler
Economic Development Manager
City of Alameda
Where social meets the street.
Digifli combines the ease and economy of social media with on-site advertising.  When your user scrolls past your Facebook ad, and then looks up and sees the same thing while they are walking down the street, you know you have made an impact.
Check out the quick start guide to see how it works. Complete reporting statistics show how many times your flyer was shown in each location.