Yes. We keep detailed reports on every campaign.
We log every impression.
Our units "check-in" to our cloud servers every few minutes.  They check to see if there are any new campaigns to load. They also send back impression counts for each slide they show. We keep an active log of this and summarize it nightly.
You can see how many times your campaign showed each day, by location. You can also see what other slides are showing on each location.
Example Report: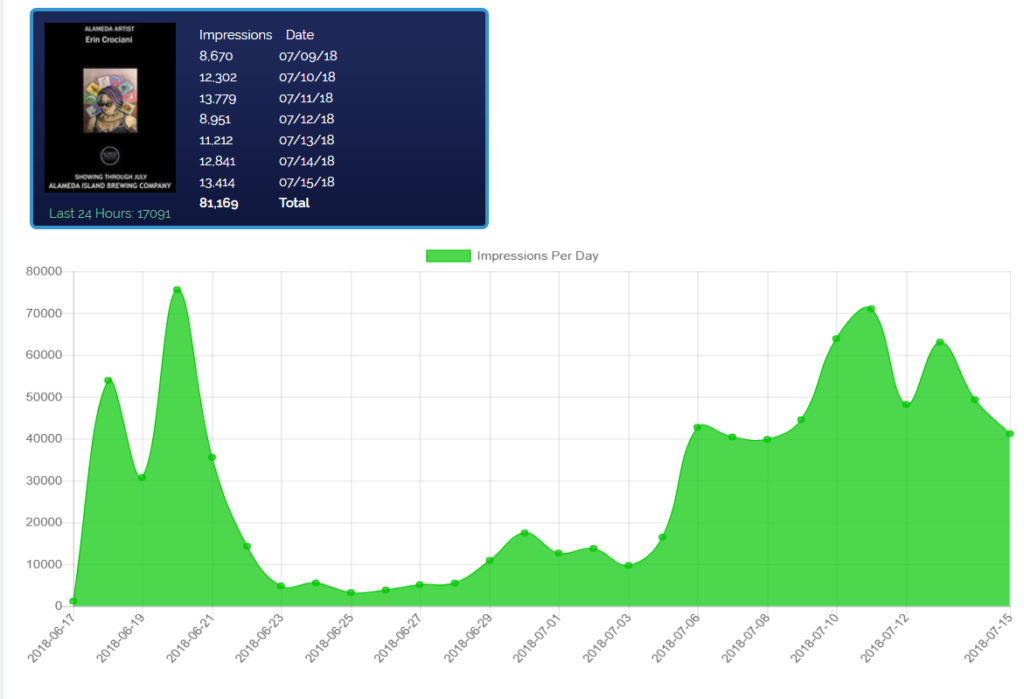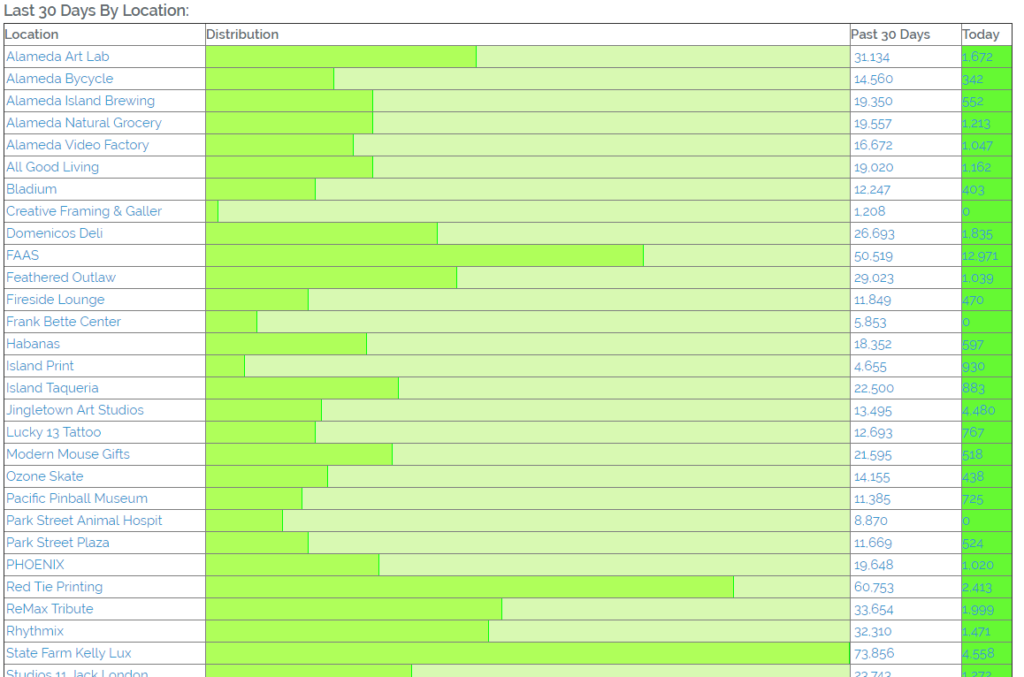 Category: Digifli Advertiser