Now you can automatically show the content of any Digifli kiosk on your WordPress website with RSS feeds.
Browse Digifli Kiosk RSS Feeds
To get the feed for any kiosk, just visit the kiosk page and look for the RSS icon.  (Circled in red below). Each location has it's own unique RSS feed. You can browse each location from the digifli network status page.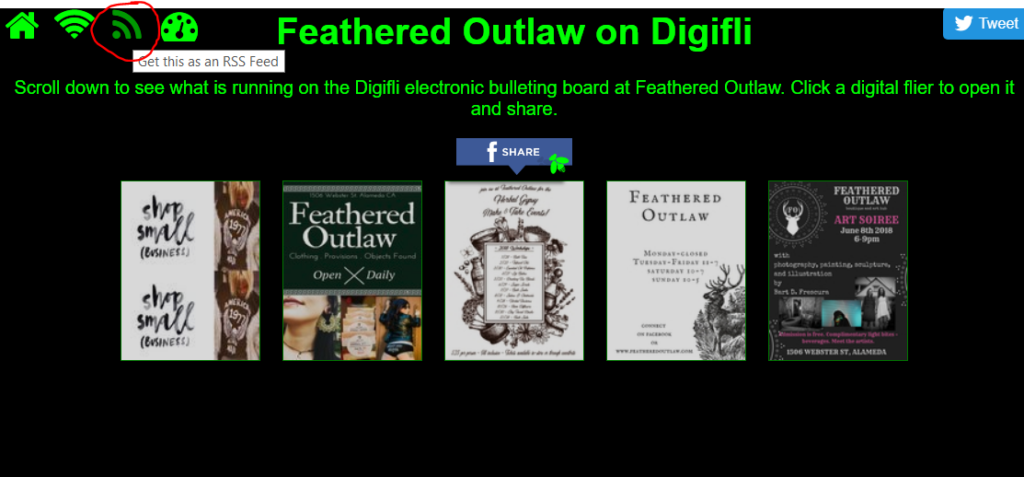 https://digifli.com/feed.php?name=Alameda-Art-Lab
Here is an example feed:
Add an RSS feed to WordPress
If you would like to add a feed to WordPress, you can use a simple free plugin like Feedzy.  Just install the new plugin and it will add an RSS feed widget to your post page.

This will add the little red RSS button to your WordPress editor toolbar. (See pic below) Click the red icon and paste in the feed url. You can then choose a few other options to customize it to your liking.