Letter from Jess…
Digiflis are popping up all over Alameda and even some in Oakland.
Digifli [Di-jeh-fly] is my husband's invention. He programmed it, built it and now we work together on getting it out into the community. Basically Digifli is a digital kiosk to support community events, fundraisers, local businesses and local artists.
We were going door to door with fliers to promote our events at our art gallery Studio 23 when the idea started to formulate for my husband. Now we have over 50 digital kiosks in the east bay area.
Digifli gives free advertising to select non-profits putting on fundraisers in the bay area.  It is really easy to be a part of it, just send us the information to your latest fundraiser (or flier) and will have your flier live in over 50 locations in the bay area within 30 minutes.
Here are a few campaign's running for non-profits right now to give you an idea of what they look like.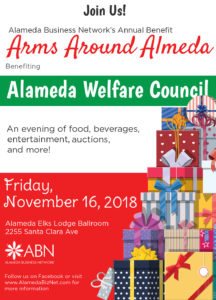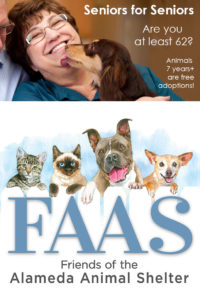 Also, take a look at Digifli kiosks around town! https://www.youtube.com/watch?v=Pnj-QyT0Yd0&feature=youtu.be
– – – – – – –
Why it's good for us (aka Digifli)
We give free advertising to artists and nonprofits to support the community. We are artists ourselves and have been very active in the community for the last 5 years, as well as have put on several fundraisers. Digifli puts community first. This is why you won't ever see corporate and/or chain advertising on Digifli. The kind of advertisers we have are local, like The US Hornet, Rhythmix Cultural Works and things like the city's Restaurant Week.
Why it's good for you
Digifli is 100% free.
Digifli will help spread awareness about your nonprofit and/or fundraising events.
Digifli will help your nonprofit raise funds.
Ways to use Digifli
1. Campaign advertisement.
2. Be a kiosk owner.
Campaign Advertisement: You do not have to have a physical kiosk at your location to use Digifli to promote your campaign. You just need to create a free Digifli account. If you are a non-profit or a business that shows local art you may be selected to run a free campaign. If you run a lot of fundraisers and non-profit events, we may set you up with your own free account where you can manage multiple fundraising campaigns.
Kiosk Owners:
1. Having a Digifli kiosk in your own location is like having your own digital sign. Post class schedules, introduce new programs, feature volunteers and staff, highlight events and fundraisers.
2. If you choose to have a kiosk installed you will be automatically allotted a free campaign with up to 3 locations. (non-profits may be given unlimited free locations.)
3. Having a kiosk installed is totally free!
This is a grassroots company from two people that love the bay area. If you can set aside 20 minutes we would love the opportunity to come by and show you how it works in person.
Thanks for taking the time to read this, for supporting local business and your community! https://digifli.com/web/contact/
Sincerely
– Jess