Digifli is proud to announce our new East Bay events calendar. We will list all our community and local cultural events. Just login to your account to add an event.
Available online and showing on all 100+ Digifli screens in the East Bay.
List your local events free.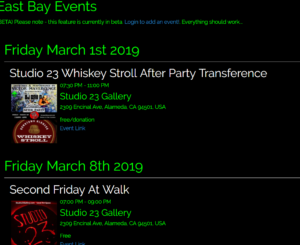 *All event listings are manually reviewed and must meet our community guidelines.