Electronic Community Bulletin Board
Digifli is a cool community bulletin board that shows local events and information. Support local independent businesses and your community. No Corporate chains or national advertising.
If you have a store or public location, you may qualify for a free Digifli. Control it with a simple web app and earn free advertising for your business.
Fill out this form to see if you qualify for a free kiosk: Make sure you have created an account first.
Is it really Free?
Yes! It's really free. That means, free installation, free management of the equipment, a free account to control your Digifli, and free advertising on the network.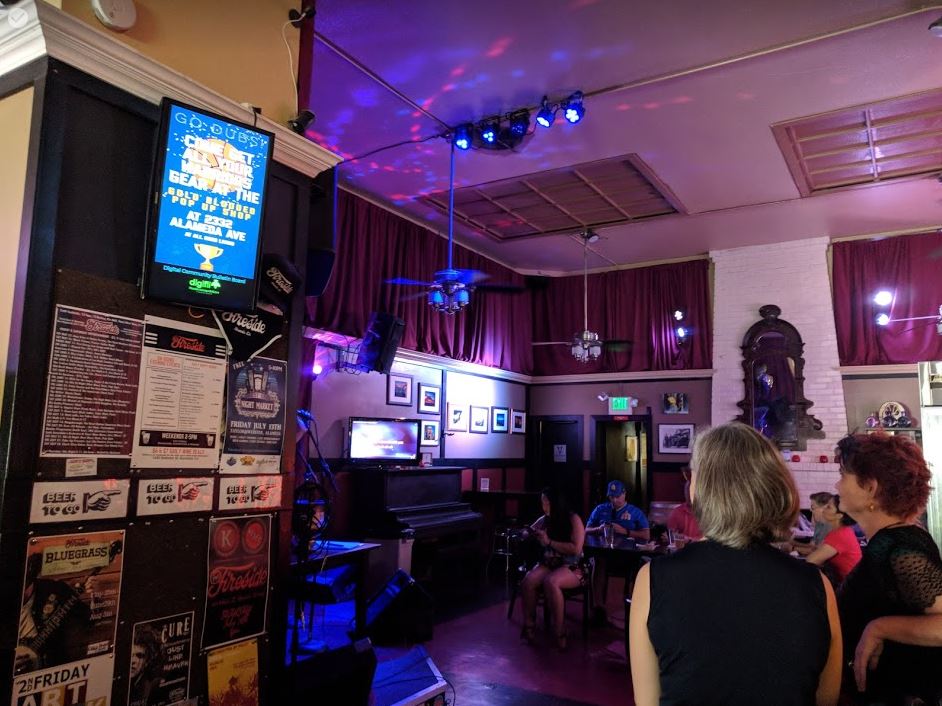 How can it be free?
We offer optional upgraded plans. Anyone who has a Digifli kiosk gets to advertise one campaign (eg slide) at three other locations. And for a small monthly fee, you can upgrade and run ads in several locations.
Do I need to have a Digifli kiosk to advertise?
No! You get free advertising every month for having a kiosk, but it's not required to advertise.
About Digifli
Digifli shows electronic posters (digital fliers) for concerts, art openings, performances, special events, as well as local independent business promotions.
We work with local business associations and non-profit organizations to get the word out for all types of community events.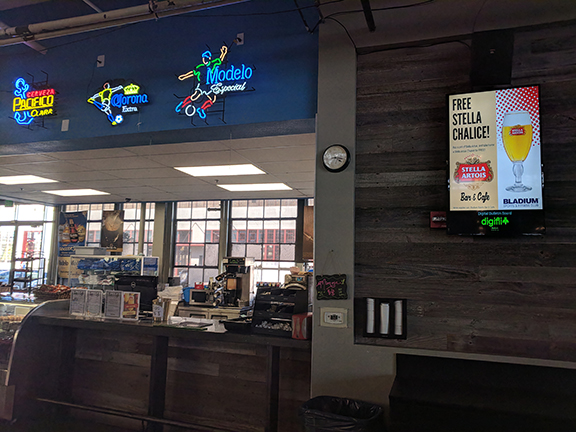 Eco Friendly
Save a tree, save paper, save money. Use Digifli to supplement your marketing and reduce printing. Most of our kiosks are built from recycled electronic parts (upcycled). Over 85% of our refurbished displays come out of closed businesses or are otherwise headed for the dump. We also use recycled cables and cords whenever possible so we are creating a minimum footprint on the environment.
Your Own Digital Sign
Your fliers always run free on your location's kiosk. You can promote your own events and specials, or just upload photos of your merchandise. It's a great way to let your visitors know about your special events or products and services you offer. Put it in the window to draw people into your location. You control what appears on your display.
Update Without Re-Printing!
Did you need to add more dates to your event?  Did you find a horrifying spelling error on your flier?  Update and reload.  Fixing errors, adding dates, and updating info is that easy when you go digital! A simple mobile-friendly website allows you to upload photos or fliers right from your mobile device or computer. Your images appear on your kiosk within minutes.
WIFI must be available.
The Digifli kiosk should be positioned in a place that is easily visible to most of your visitors and/or in your storefront window. Digifli kiosks come in several configurations, but our most popular are the 20″ and 24″ counter-top display, and the 24″ wall-mount. We can also connect to any existing flatscreen TV you have.
Contact us today if you are interested in having a kiosk in your location.
Fill out this form to see if you qualify for a free kiosk: Make sure you have created an account first.