Add a virtual Digifli to your website.
The simple to use Digifli WordPress plugin allows you to have a miniature Digifli appear on your website. You select one or more locations to show. It's like having a little live-video feed of a Digifli screen. There is one on this page now.
Download the plugin here.
Once you download the zip file, go into your WordPress dashboard and click Plugins > Add New then click the Upload Plugin Button:

Upload the Digifli.zip file you just downloaded and click "Install Now". Then activate the plugin and choose the locations you want to display.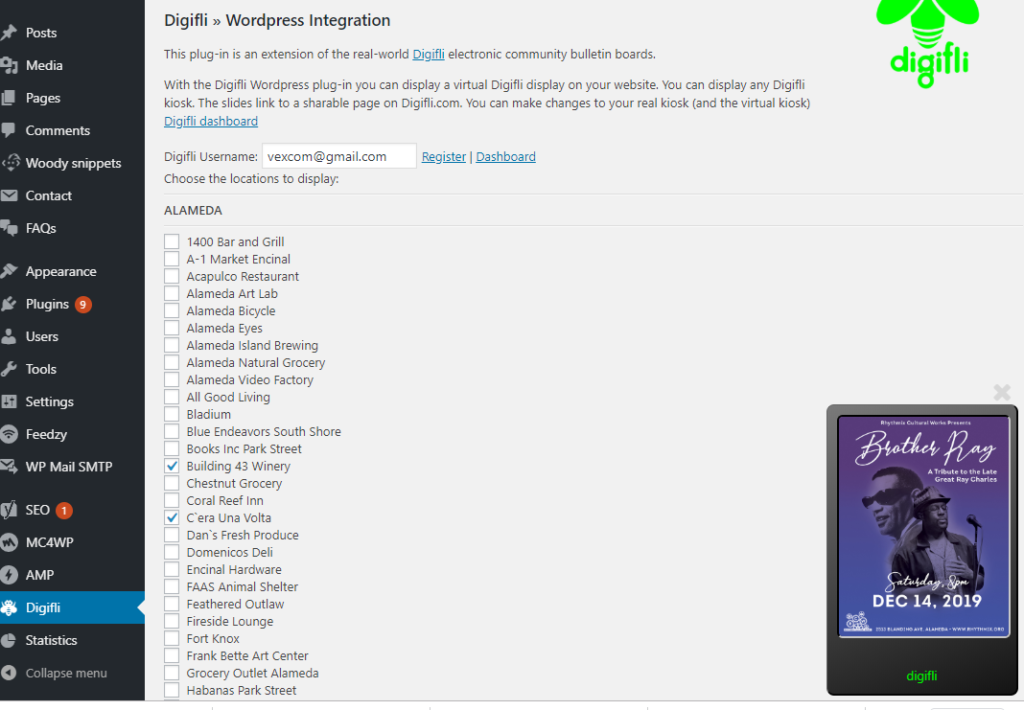 Click save at the bottom of the list and you are all done. Super easy. Perfect for business associations that want to support their members. As always this is a free service!
Need help? I will even install it for you, just send me an email