The power of social media advertising stems from the ability to target users by demographic.  You determine your audience by age, location, and interest.
Digifli bridges the social media gap and brings your Facebook promotion into the real world.
UPDATE December 2018: Digifli now offers automatic Facebook publishing!
When you advertise the same promotion across different media, you create what is known as a cross-media campaign. Cross-media campaigns are much more effective than single-channel promotions.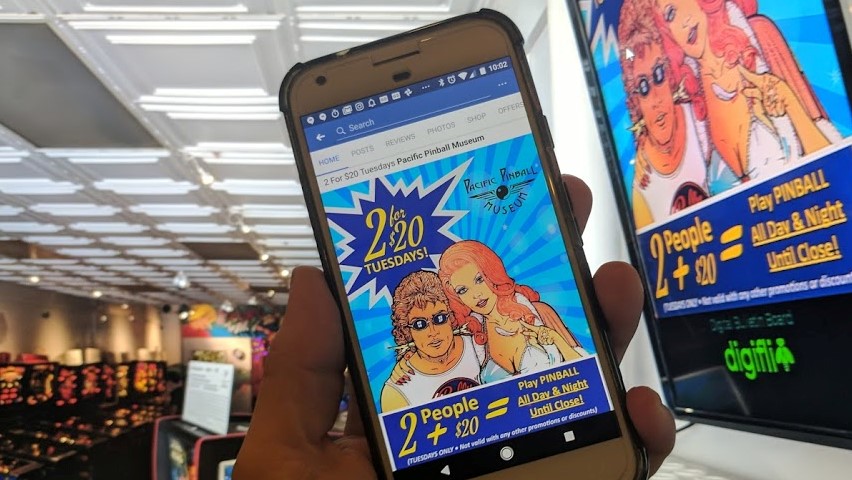 A cross-media campaign combines print, e-mail, website, and social media advertising. It uses multiple avenues to reach your target audience.
A cross-media campaign delivers relevant content through multiple targeted channels simultaneously as a single integrated campaign. It is more cost-effective and generates a higher ROI than a single channel campaign.
Digifli is an easy and cost-effective way to enhance Facebook ads and extend your message into the real world. Combining digital cross-media campaigns with printed materials ensure a successful promotion.
It's easy to create a cross-media campaign with Digifli and Facebook. You can do it right from where you are sitting. Just follow this simple cross-media marketing guide:
Combining Facebook and Digifli: A Step By Step Guide
UPDATE December 2018: Digifli now offers automatic Facebook publishing!
Step 1: Create a targeted Facebook Ad
Create your Facebook Ad and target people living in Alameda. You can further refine your audience by adding interests and demographic information. Choose a daily amount and the length of your campaign.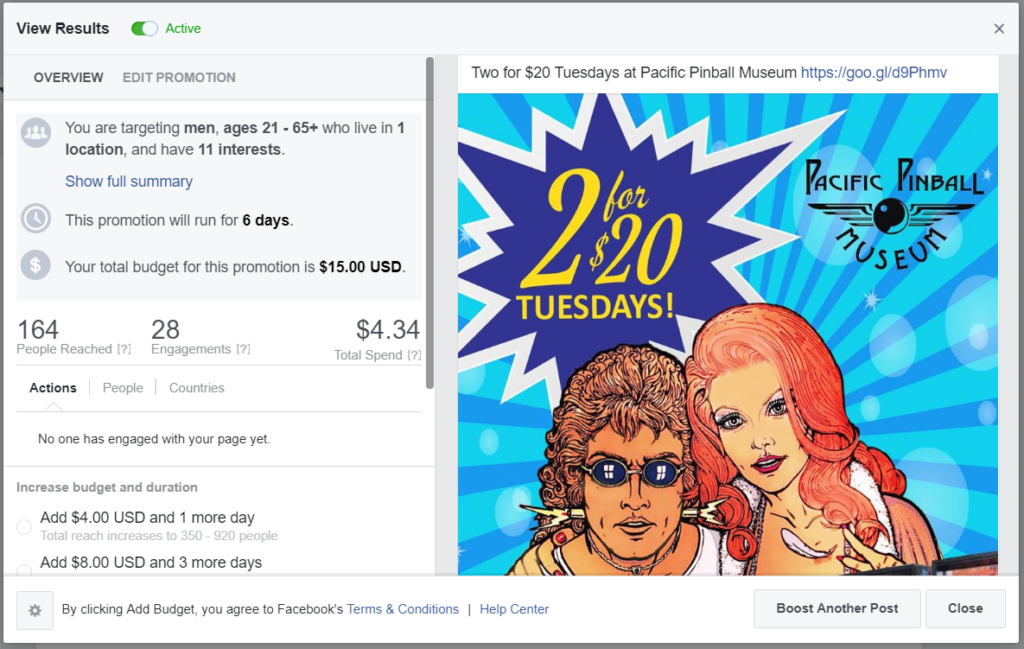 Step 2 Create a matching Digifli Campaign
Use the same artwork for your Digifli campaign.  Log in to your Digifli account, upload your artwork and then click the promote button. Choose the locations and set the dates so your campaign runs at the same time as your Facebook ad.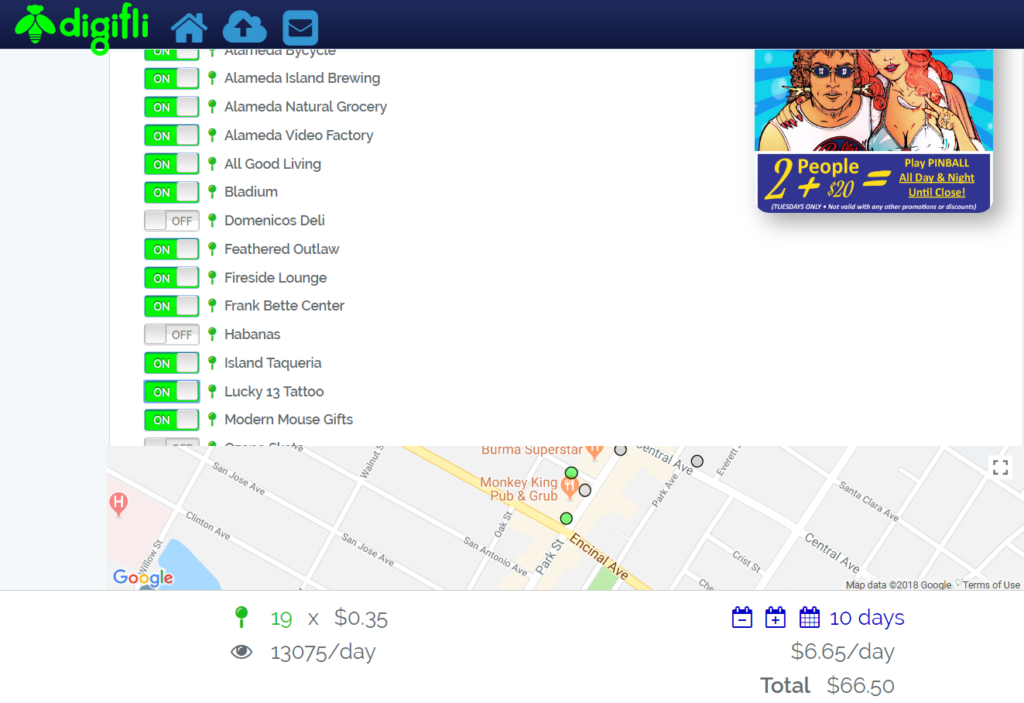 Now your campaigns will reinforce each other.  The more places people see it, the more likely people will respond.
To get the most benefit combine even more media. Printing flyers and invitations, and advertising in local publications are all great ways to extend the reach of your campaign.
Consistency is Key
Make sure the artwork for your campaign is used consistently! The same graphic design and artwork should be on Facebook, Digifli, Instagram, and all your printed material.  Your campaign artwork should also be featured prominently on your website and company Facebook page.
It's easy to add your Facebook promotion to Instagram.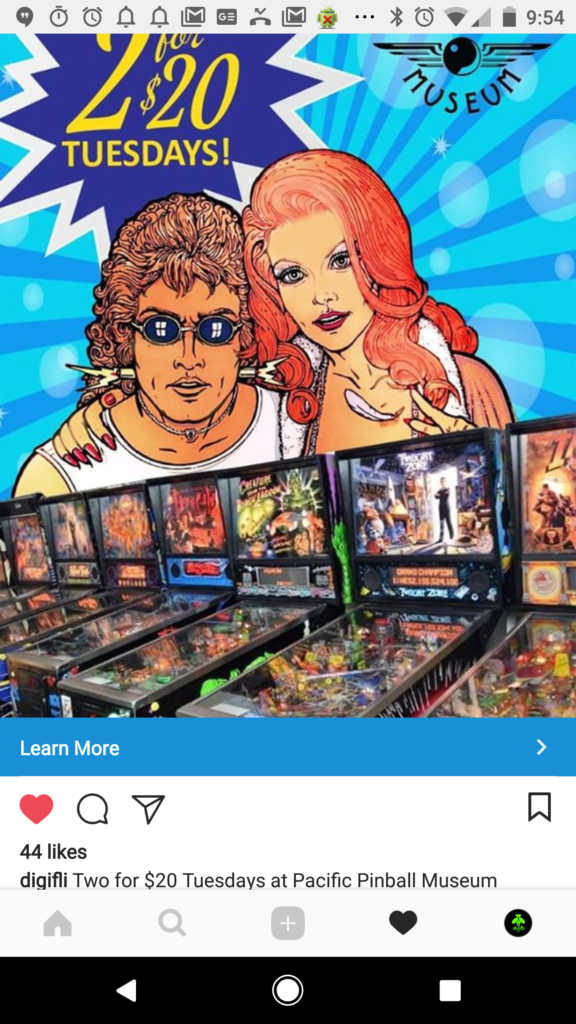 Step 3. Review your Analytics and gauge your response.
Facebook and Digifli both show you statistics on impressions and user interaction. Try to follow up with your customers and ask them how they heard about the promotion.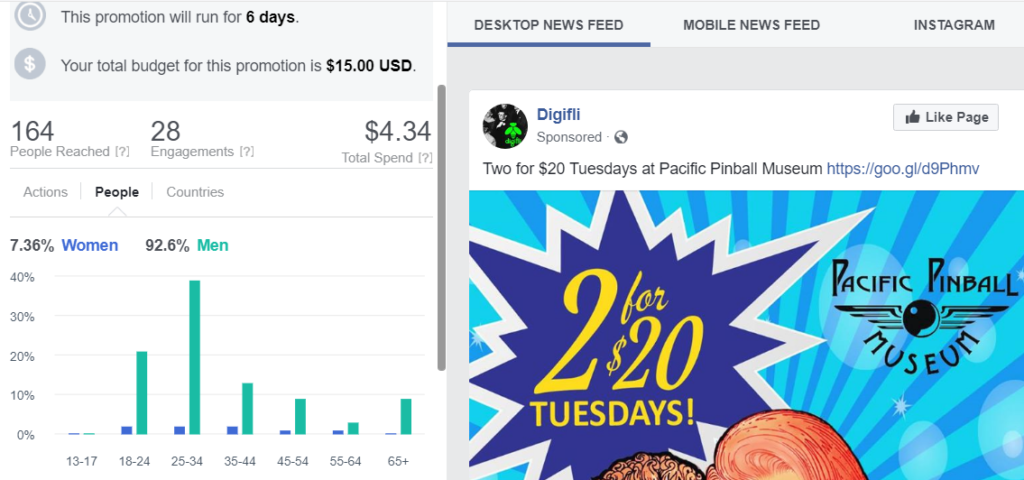 Digifli shows a daily impression count. In the graph below the post was promoted in 28 locations on 5/16/2018 and impressions spike to over 7000 a day.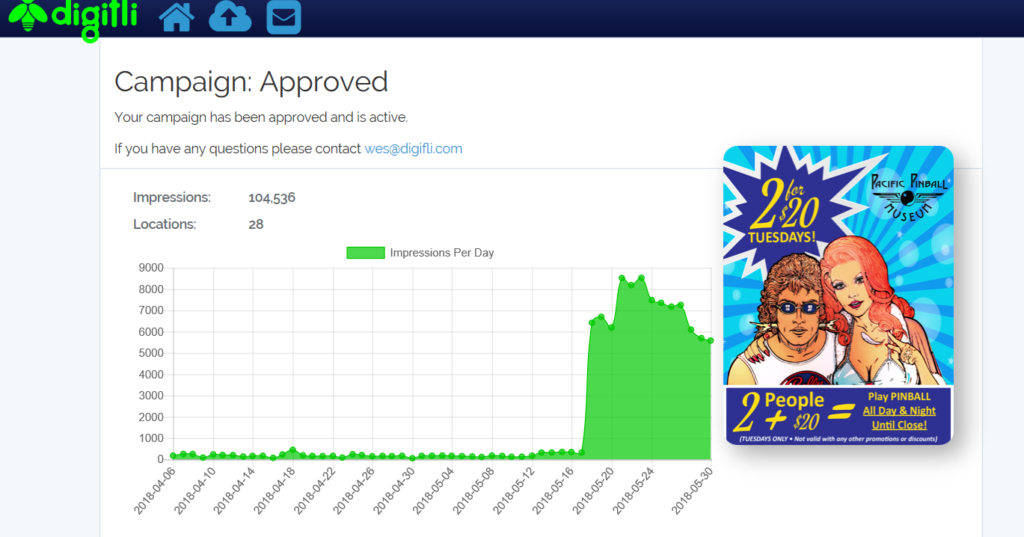 Ready to get started with your own cross-media campaign on Digifli?
UPDATE December 2018: Digifli now offers automatic Facebook publishing!